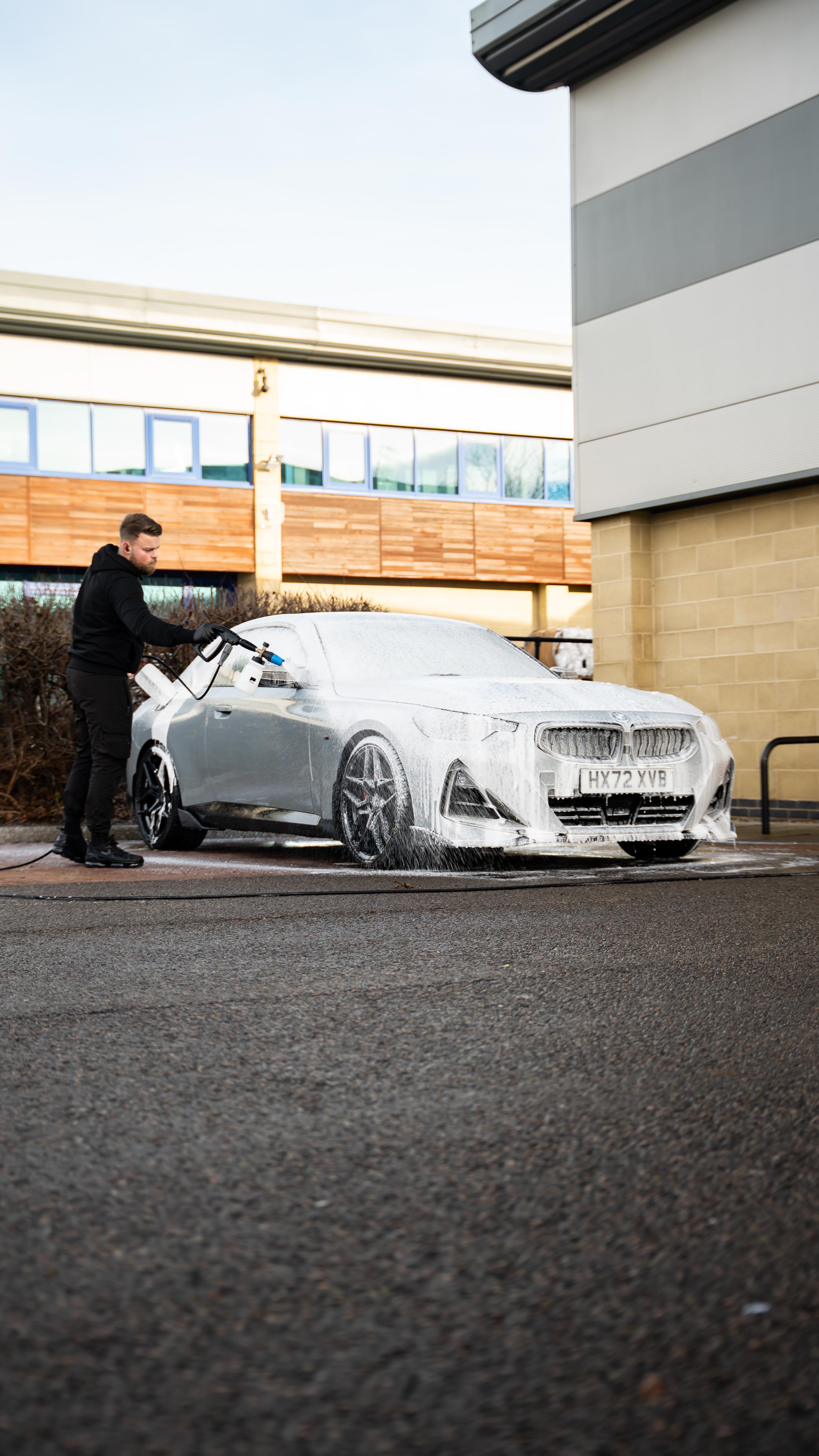 Motech Detailing
The Maintenance Wash
The maintenance wash is for customers who have previously had there car detailed. This service plays a critical part in ensuring your vehicle stays swirl free and coatings perform at there peak for many years to come. regular upkeep is important so with that in mind we recommend a maintenance wash is carried out every 2 to 4 weeks.
- Wheels faces, barrels and arches cleaned using ph neutral cleaners, mitts and specialist brushes.
- Ph neutral pre wash chemicals applied to the vehicles paintwork to remove as much dirt and grime before the contact wash
- Ph neutral snow foam applied to further break down dirt to and grime not just on the exterior but into places fingers can't get to such as grills, jambs and window mouldings.
- 2 bucket grit guard safe wash carried out on all exterior surfaces to ensure the safest and cleanest results.
- Air blower used to dry vehicle bodywork and wheels, ensuring minimal contact to the vehicles paintwork and to remove water from the harder to dry areas such as mirrors and grills.
- Interior vacuumed.
- Steering wheel, seats and dashboard cleaned using gentle anti bacterial cleaners to maintain that fresh feel to your interior
- Glass cleaned inside and out
- Tyres dressed.
- Ceramic spray sealant applied to the exterior paintwork to upkeep the ceramic protection. 

Price - £120